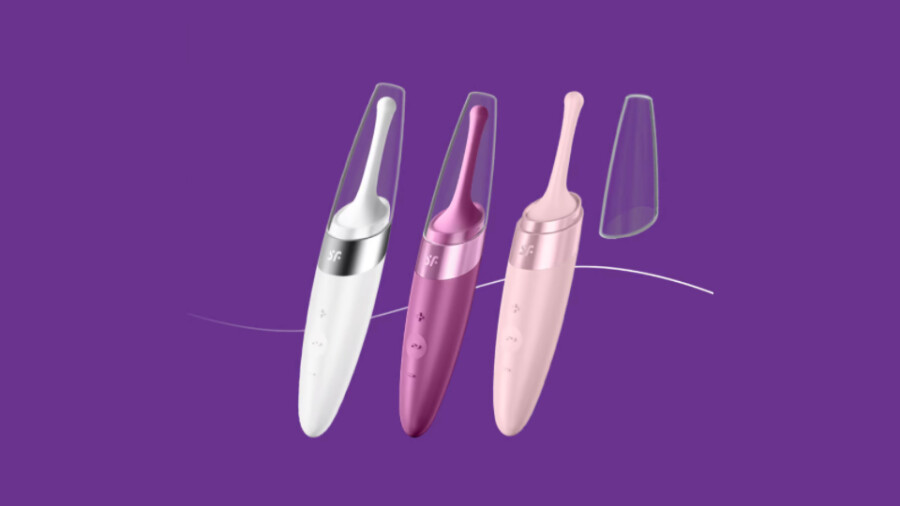 Satisfyer Introduces New 'Twirling Delight' Tip Vibrators
LOS ANGELES — Satisfyer has announced the release of Twirling Delight tip vibrators in three colors.
The new collection follows the release of Twirling Fun and Twirling Joy. "With an adaptable, stylish and innovative design, Twirling Delight is a great option for anyone looking for precise stimulation," explained a rep. "This tip vibrator utilizes a more rounded, small, revolving, vibrating tip for targeted stimulation — suited for all erogenous zones."
The toy boasts "the added benefit of a hygienic cap, making it perfect for travel. It features beautiful ABS detailing and eight vibration programs with five intensity settings — sure to take you to the tip-top of your pleasure."
Available colors are berry, rose and white; all three vibes include one powerful motor, an IPX7 waterproof rating and body-friendly silicone.
Contact a preferred sales rep for additional details and visit Satisfyer.com.
In related news, Satisfyer recently released pelvic floor trainers Yoni Power 1 and Yoni Power 2, a complete lineup of Duo Double Vibrating C-Rings and four new Ultra Power Bullet vibrators.