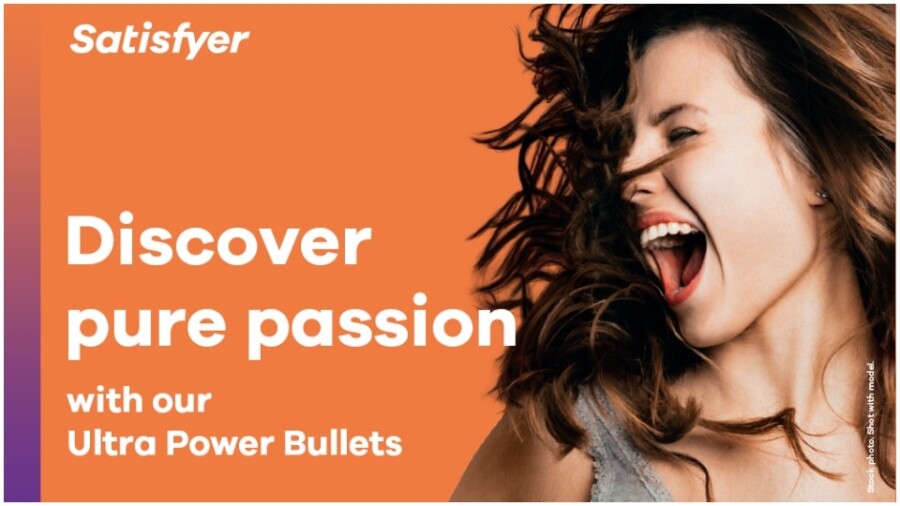 Satisfyer Introduces New 'Ultra Power Bullets' Collection
LOS ANGELES — Satisfyer has announced four new Ultra Power Bullets designed to "intensify the heat between two lovers," noted a rep.
The Ultra Power Bullets are each "very small, but with powerful motors," added the rep.
The collection includes the Ultra Power Bullet 1, available in red and yellow, with "a thick and rounded top, great for general stimulation. Its pinched ABS plastic base makes it easy to grip and even easier to control," noted the rep.
The Ultra Power Bullet 2, in black and purple, features a lipstick tip, rounded on one end and flat on the other, with a pinched plastic base making it "perfect for targeted stimulation."
The most petite item in the collection is the Ultra Power Bullet 3, available in pink and white. With ABS plastic on one side, and "flattened body-friendly silicone on the other, it has a familiar, finger-like design," described the rep.
The Ultra Power Bullet 4, in yellow, is "a larger oval shaped bullet with a flat surface, making it the perfect tool to use to glide over any erogenous zone."
"Get fired up and order yours today," the rep enthused.
The entire collection is waterproof (IPX7) and made from body-friendly silicone, whisper-quiet and rechargeable with a 15-year warranty.
Contact a preferred sales rep for additional details and visit Satisfyer.com.