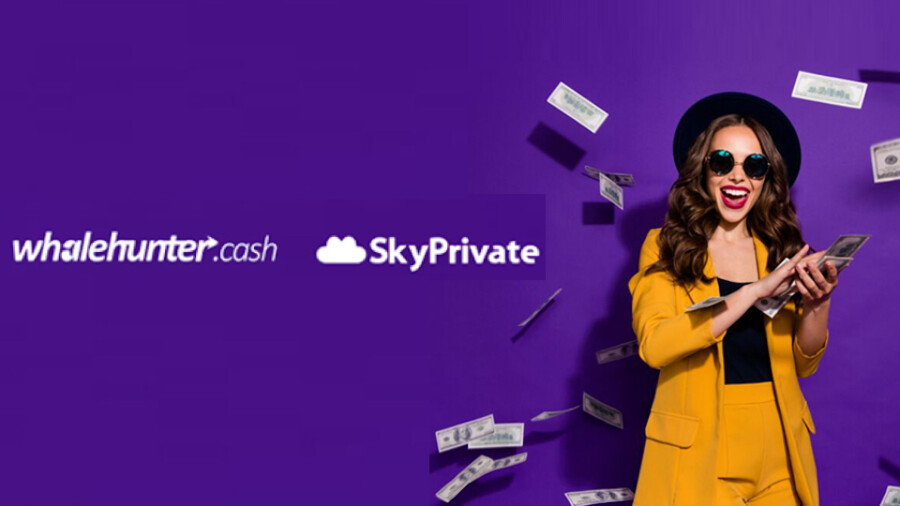 SkyPrivate Upgrades WhaleHunter.cash to All-Model Affiliate Program
LOS ANGELES — SkyPrivate announced that their existing affiliate program, WhaleHunter.cash, has been upgraded to an all-model affiliate program.
"This means that all models — no matter the cam sites they're on — who refer new members to SkyPrivate get 20% from every dollar these members spend on the platform," said a rep.
The two main objectives when designing the program, said WhaleHunter.cash's affiliate manager Magnus, "have been for it to be as inclusive and as easy to use as possible. All models, even if they're not camming on SkyPrivate, can now boost their earnings by promoting it to their own fans."
"Models don't need to have extensive knowledge about affiliate marketing, either — we're here for them from the moment they set up your WhaleHunter.cash affiliate account to the point they start building your own steady stream of passive income," Magnus added.
According to the company, all models interested in joining WhaleHunter.cash can get their affiliate links, promote them wherever their fans are, invite them to sign up on SkyPrivate, and earn 20% from all their purchases there.
These "purchases" can range from Skype calls with SkyPrivate models to tips, prepaid shows and videos. And as WhaleHunter.cash affiliates, models get their commission for as long as those members keep spending on SkyPrivate.
Magnus added models can earn commissions without "having to be live, camming, without even having to be a SkyPrivate model in the first place. Simply by capitalizing on that social media following and fanbase she had already worked hard to build — getting them to register on SkyPrivate and to spend money on the platform."
WhaleHunter.cash's main features for model affiliates are a $25 welcome bonus, 20% commission, a wide range of statistics to help models keep track of their earnings, custom support and bi-monthly payment.
For more info about the program, visit WhaleHunter.cash or e-mail [email protected].