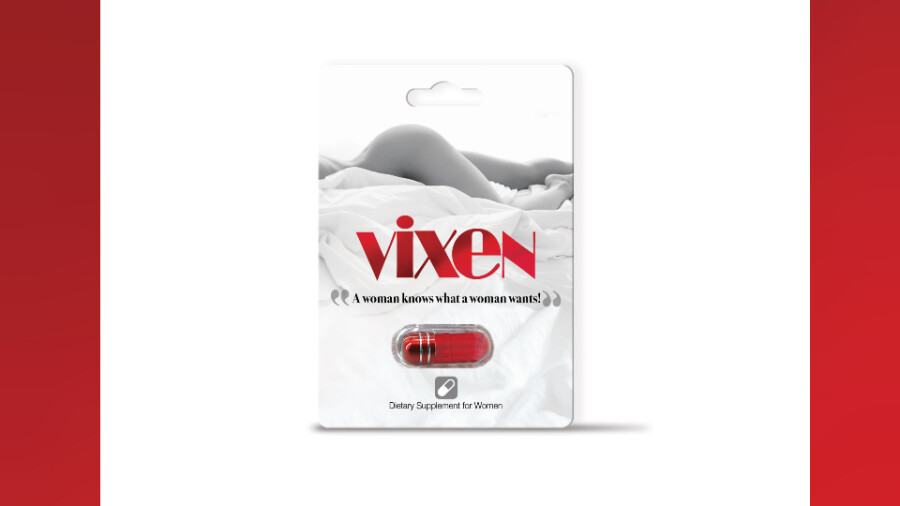 SOS Distribution Debuts Redesign of 'Vixen' Line of Sex Enhancers
LOS ANGELES — SOS Distribution has announced a packaging redesign for its Vixen line of female sexual enhancements.
"SOS has given one of their biggest-selling brands a transformation in design and branding. Vixen is the first full-line female enhancement brand geared towards the educated and refined buyer," noted a rep. "Since its release, Vixen has been breaking ground by out-selling not only rival female products but also surpassing male enhancement sales for many vendors."
The new design "celebrates female empowerment and sexuality by deleting the male presence on the product," the rep added.
Kit Richardson, buyer for the Museum of Sex, described how "female pleasure has come to the forefront of this industry and society, so it's about time packaging focused more on us and our pleasure."
"The evolution of the Vixen packaging conveys a bold message — that a 'Vixen' can do bad all by herself," Richardson added. "The more we step away from hetero norms and the male gaze the more we become inclusive. This is a great step in the right direction."
Contact a preferred sales rep for additional questions, call (833) SOS-1-SOS (767-1767) or email [email protected].