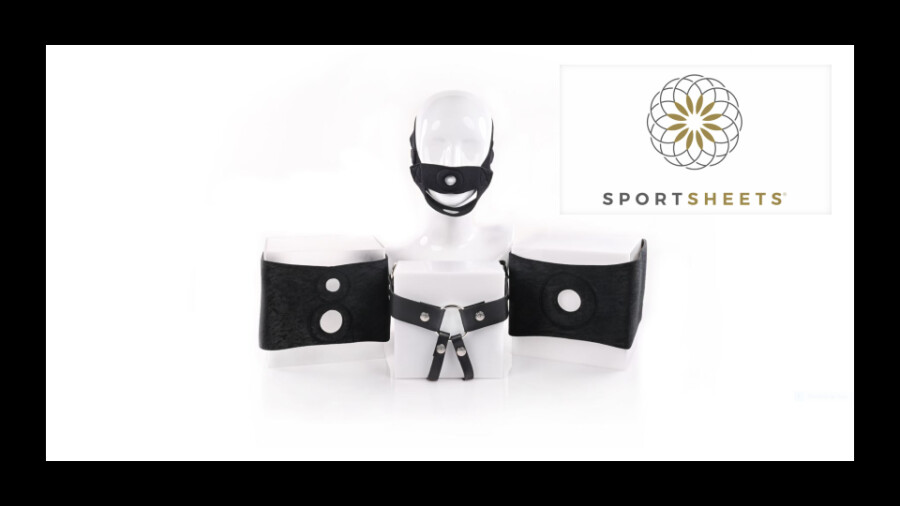 Sportsheets Announces 4 New Strap-On Harnesses
CERRITOS, Calif. — Sportsheets has announced the addition of four new strap-on harnesses designed to "transform and strengthen intimacy and connection" between partners.
"Retailers can look forward to the addition of the Dual Penetration Thigh Strap-On, an evolution of the bestselling Thigh Strap-On, that accommodates two dildos for the added sensation of dual penetration," a rep explained. "The Face Strap-On is made of soft and stretchy material for a new comfortable and secure way to play."
"The leather and metal look of the Montero Strap-On offers four-way adjustability and snaps to fit a variety of O-ring and dildo sizes," continued the rep. "With the Ultra Thigh Strap-On, users can achieve a more customized fit."
The new harnesses were designed to fit all shapes and sizes of bodies as well as "encourage new positions, promote mobility and provide added sensations," the rep noted.
Each of the new harnesses includes the company's limited lifetime warranty.
"I'm excited we are expanding one of our strongest categories, Strap Ons," said private label specialist Emily Silva. "These designs suit all bodies and will fit in nicely, adding inclusivity, innovation and style to our current collection."
The items will be available for pre-order starting on October 15; reach out to a preferred sales representative for additional information.
Visit Sportsheets.com and follow the company on Twitter.