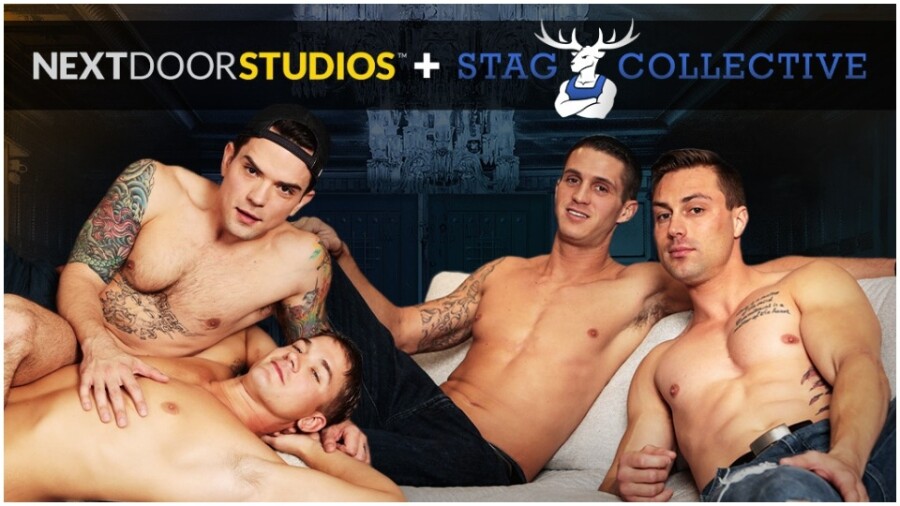 Stag Collective Joins Next Door Studios Network
LOS ANGELES — Newly launched paysite Stag Collective, focused on new and amateur male performers, has inked a deal to join the Next Door Studios (NDS) network.
The paysite debuted in March with a mission to develop models through first-time on-camera experiences. Content uploads feature introductory solo videos of each model along with hardcore duos.
"It's been great to see our Stag Collective models graduate from nervous amateurs to more seasoned performers," Executive Producer Jeremy Babcock said. "Many of our most popular models have already started filming for NDS productions and there's a lot of natural synergy between the sites. We decided to merge Stag Collective into the NDS network so members could experience each model's journey from the very beginning with their debut performances."
With the addition of Stag Collective, NDS boasts over 4,800 premium videos and 20 channels including Next Door Originals, Next Door Buddies, Next Door Raw, Next Door Homemade and Next Door Twink, among others.
The first foursome from Stag Collective, titled "Fourway Fuckfest," will premiere on November 25 featuring Blain O'Connor, Evan Knoxx, Johnny Moon and Nico Coppa. It will be available to stream and download on both StagCollective.com and NextDoorStudios.com.
Both sites are available for promotion via BuddyProfits; contact affiliates@buddyprofits.com for additional questions.
Follow Stag Collective and NDS on Twitter.