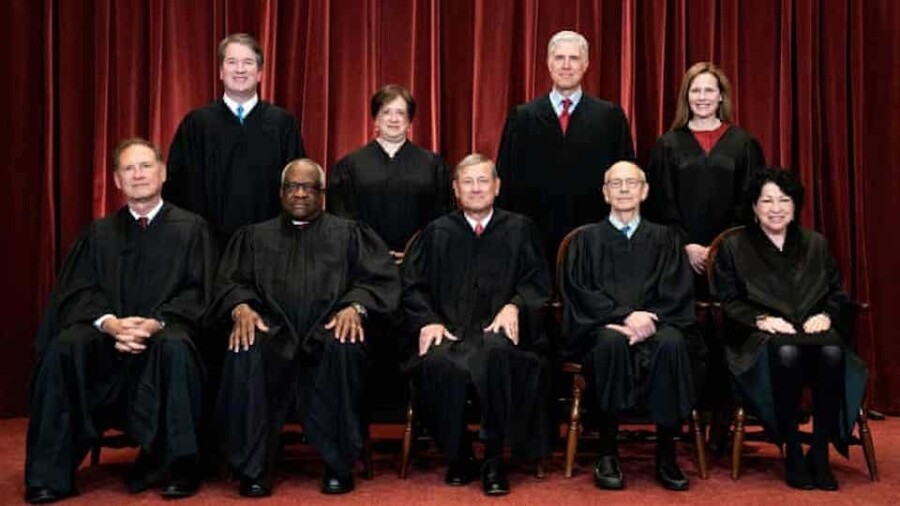 Supreme Court Confirms No U.S. Civil Jurisdiction for Alleged Foreign-Based Piracy
WASHINGTON — In a case that sets a concerning precedent for content producers worried about online piracy, the U.S. Supreme Court refused yesterday to take up an adult content copyright holder's appeal of a lower court decision that U.S. courts have no jurisdiction over foreign copyright infringers.
The case that resulted in yesterday's appeals decision — AMA Multimedia LLC v. Wanat — was originally filed in Nevada in 2015, by adult company AMA Multimedia against the then-unknown owners of ePorner. Later, AMA obtained discovery revealing that Marcin Wanat, a Polish national, was the operator of the allegedly infringing site.
In the prior instance of that civil suit in August 2020, a 9th Circuit panel of three judges decided 2-1 to deny AMA standing to sue Wanat in the U.S. Two of the three appeals judges, Ryan Nelson and Sandra Okuta, agreed that federal courts lack personal jurisdiction over Wanat; the third judge, Ronald Gould, dissented.
However, as Law.com pointed out at the time, "the 9th Circuit's agreement in AMA Multimedia v. Wanat ended there. Nelson wrote in a separate concurrence to his own opinion that 'perhaps the door remains slightly open' for U.S. District Judge Roslyn Silver of the District of Arizona to consider the effect of intervening law — Europe's General Data Protection Regulation in particular — that was enacted during the pendency of the appeal."
Okuta disagreed with Nelson, stating that the appeals ruling "means this case is over" and Judge Silver "now has the authority to do only one thing," namely, "remove the case from her docket."
According to Law360, "the panel majority in August 2020 held that the operator, Wanat, did not purposefully direct his conduct to the U.S., and AMA argued in its certiorari petition [to the Supreme Court] that the ruling conflicts with holding of other circuits."
AMA Multimedia is the operator of more than 20 adult membership sites, including Passion-HD.com, Tiny4K.com and PornPros.com. The company has been waging legal battles against several sites which it claims have pirated its content, most prominently Porn.com.