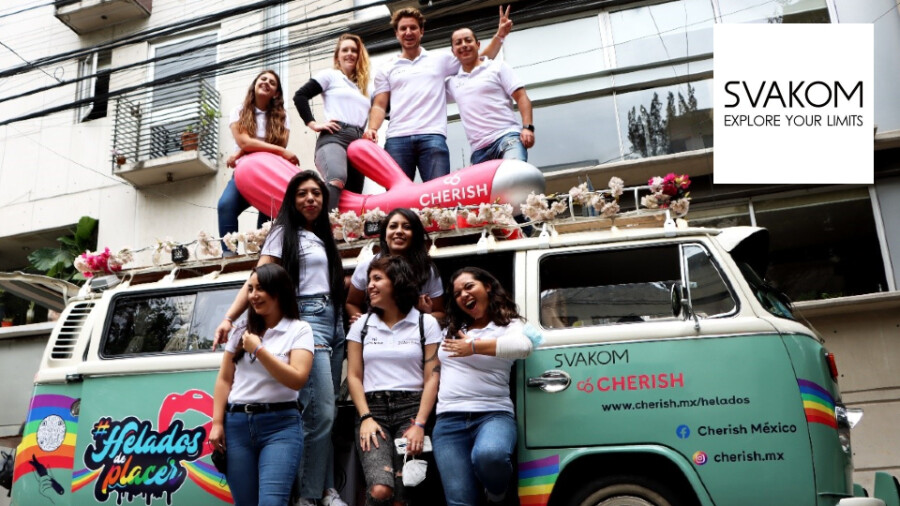 Svakom Celebrates Sex Positivity With Mexico City Promo Event
MEXICO CITY — Svakom recently partnered with Spanish-language online retailer Cherish for a two-day promotional event titled "Helados de Placer," or "Ice Cream of Pleasure."
A van was driven around Mexico City offering free ice cream and promoting sexual wellbeing during the event, described as "a celebration of self-expression and sex-positivity."
A rep noted more than 1,800 people participated in the event, which also included a display of Svakom products.
"We were surprised by how many people stopped by our van and showed curiosity about the toys," said the founder of Cherish. "For a total of 10 hours of active promotion, our staff's great energy throughout the event definitely played an important part in making everyone feel welcomed."
A Svakom rep noted "Mexico's rich and vibrant culture, along with its multilayered history, is the perfect place to create a campaign to raise awareness to a demographic that has not been exposed a lot to sexual wellbeing. This is the place where the new meets the old, and it's great to see that Mexico as a progressive country welcomed our brand with open arms."
"People might feel embarrassed or intimidated to step into a sex shop; by bringing a colorful van into the streets that offers ice cream, and spreads positive energy around the city, it's much easier to break the boundaries and taboos revolving around sex toys," the rep continued. "We are proud of what we do and love to make more people join this movement of liberating their sexuality. It is after all, an expression of self-love."
"It was a successful event that we would love to do again," the rep added.
Visit Svakom online and on Twitter and XBIZ.tv.
Find Cherish Mexico online and on Instagram.
In related news, Svakom recently sponsored a skateboarding event in Buenos Aires in partnership with nonprofit civil association Patín Club.