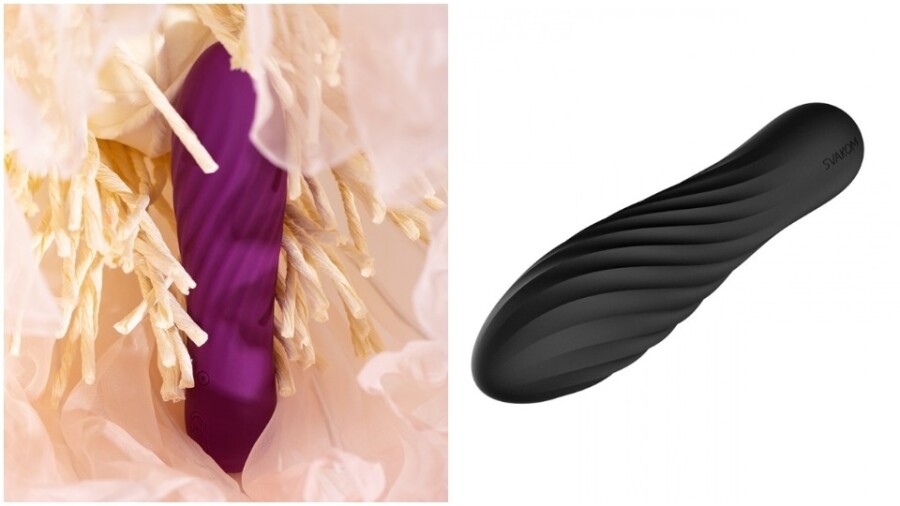 Svakom Introduces Powerful New Bullet Vibrator 'Tulip'
LOS ANGELES — Svakom has announced the release of Tulip, described as a powerful, compact and versatile bullet vibrator.
"Tulip is one of the smallest toys from Svakom; it fits in the palm of your hand, but don't be fooled by its compact size. Tulip is powerful enough to make your toes curl," a rep teased.
In addition to its intense vibrations, Tulip includes 10 vibration modes with single-button control.
"Tulip can be used in foreplay to stimulate the sensitive areas or during the action to spice things up in the bedroom. It's a toy that we would recommend to pleasure-seekers of all levels, but more so to people who normally shy away from sex toys," explained the rep. "The size of Tulip is very beginner-friendly; like the slogan of this toy, we want Tulip to be the 'key' to 'unlock people's deepest desire.'"
"This is a pocket-sized toy, but we made sure that the design and material are of the highest quality which has been a trademark of Svakim since the very beginning," the rep noted.
The Tulip is wrapped in one piece of medical grade, ultra-soft silicone and its ribbed design allows for smooth insertion. The toy is fully waterproof, easy to clean and available in two colors: black and violet.
Visit SVAKOM online and on Twitter and XBIZ.tv for additional details; direct inquiries to [email protected].