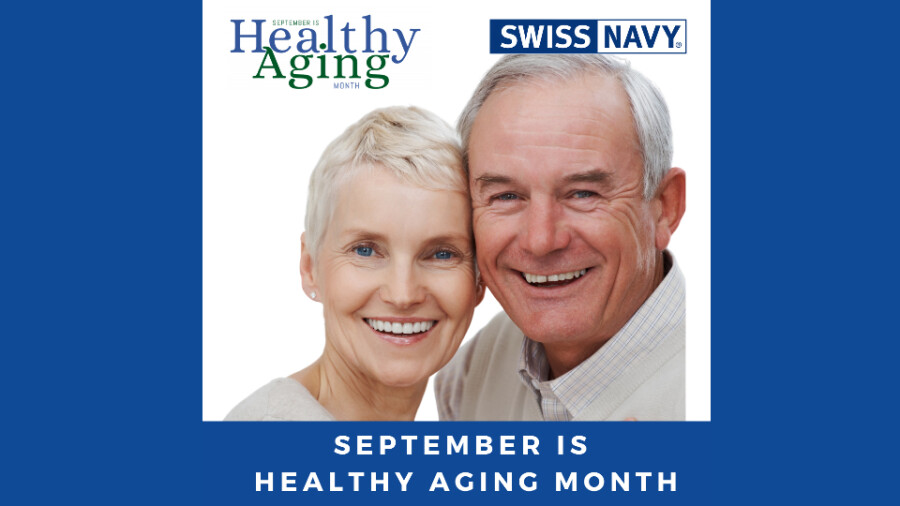 Swiss Navy Observes 'Healthy Aging Month'
POMPANO BEACH, Fla. — Swiss Navy is marking "Healthy Aging Month," which was launched to direct attention to "the positive aspects of growing older," noted a rep.
"A study supported by the National Institutes of Health found sexuality is closely linked to health at older ages and that elderly individuals in good physical health are more sexually active," a rep explained. "Another study showed that sexual dysfunction is associated with poor health."
Additionally, as people age, there is more need for lubricants.
"Genital tissues thin as a person gets older, making sexual activities uncomfortable," noted the rep. "Everyone can benefit from adding lubricants when bodies begin providing less natural lubrication. Lubricants can enhance sexual experiences from beginning-to-end."
Briana Watkins, VP of sales and marketing for Swiss Navy parent company M.D. Science Lab, noted her favorite study on sex and healthy aging found that "having sex at least once a week can help people age better."
"And another study found sex can help make older people happier as well," she added. "There are so many great reasons to incorporate sexual activities into healthy aging routines."
Swiss Navy recommends the following tips for healthy aging:
Try something new
Engage in physical activities; sex can be a great form of exercise
Keep a positive attitude
Remember that age is just a number
Use more lube
Visit Healthy Aging Magazine and Health.gov for additional details about Healthy Aging Month.
In related news, Swiss Navy is also marking September as Sexual Health Month and this year's theme of "Love, Bonding and Intimacy."
For additional information, contact a preferred sales rep, visit SwissNavy.com and follow the company on Twitter.