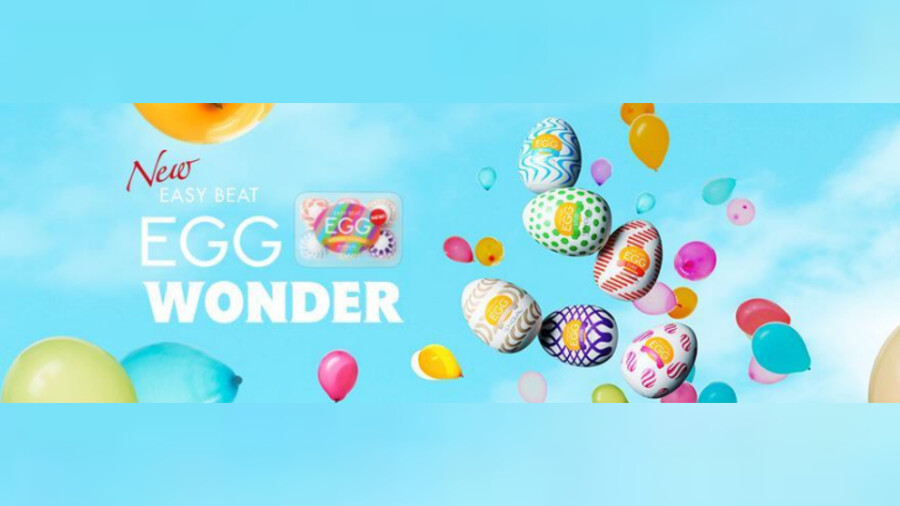 Tenga Announces U.S. Launch of 'Egg Wonder' Stroker Series
LOS ANGELES — Tenga has announced the U.S. availability of the Tenga Egg Wonder series of disposable strokers with six new internal designs and featuring a colorful, playful package design.
"With this release, Tenga now offers three variety packs with 18 unique eggs to choose from," noted a rep. "Ever since their launch in 2008, the Eggs remain one of Tenga's most popular items thanks to its unique super-stretch material and simple-to-use nature."
The six new items in the Egg Wonder series are as follows:
Wind: Its vertical waving ribs arranged in succession respond to both vertical and horizontal stimulation.
Stud: Countless hexagonal protrusions that adorn the walls create an omni-directional stimulation.
Mesh: The thick net shape design that stretches over the entire surface creates a chunky and edgy stimulation.
Tube: The large ribs covered with fine continuous steps can stimulate both vertically and horizontally.
Curl: Big, spherical swirls that cover the inner surface create a stimulating impact.
Ring: The ultra-thick ring-shaped details create a tight, pleasurable sensation.
Each Egg is approximately 1.93 x 1.93 x 2.40 inches (D x W x H) and weighs about 0.12 pounds; a sample of lubricant is included.
The Egg Variety Six Pack measures approx. 4.92 x 6.89 x 2.95 inches (D x W x H) and weights about 0.72 pounds.
Visit Tenga.co for additional information and follow Tenga on Twitter.