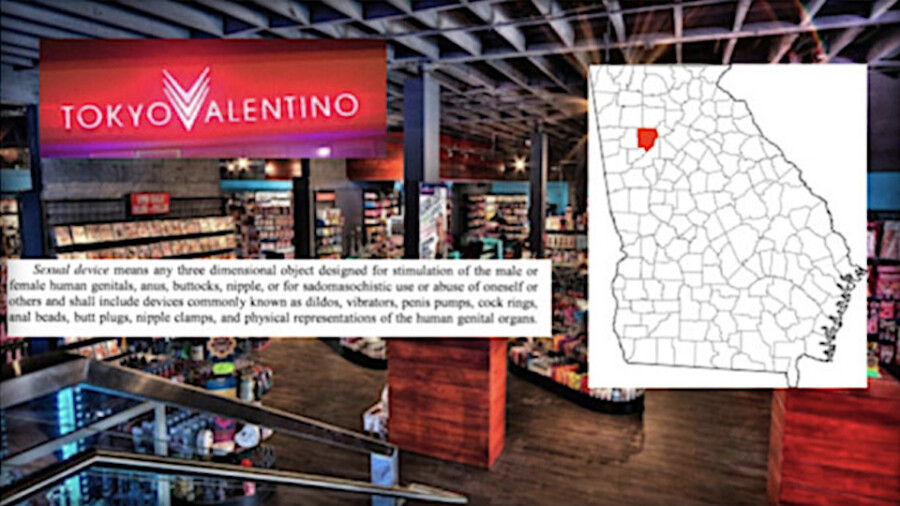 Tokyo Valentino Run Out of Georgia City by Local Officials
EAST COBB, Ga. — The East Cobb, Georgia location of Tokyo Valentino is now shuttered and sports a "For Lease" sign, sealing the practical victory of local officials — who oppose "sexually oriented businesses" in the Atlanta-area city — over the adult boutique that dared open in their midst.
As XBIZ reported in July, a Cobb County Superior Court judge ordered Tokyo Valentino's East Cobb location closed as the chain owner awaits an appeal over a zoning and licensing dispute instigated by an alliance of local lawyers, politicians, law enforcement and a small group of religiously inspired "concerned citizens."
According to an update on the commercial availability of the building published by Marietta Daily Journal last week, Tokyo Valentino's lawyer asked the Georgia Court of Appeals on September 22 to reconsider Judge LaTain Kell's July closure order.
Kell ordered the East Cobb Tokyo Valentino closed over their failure to obtain a business license from the city for 2021, or to apply for a newly redefined "special license" required for sexually oriented businesses after much lobbying by socially conservative local figures.
Attorney William Rowling, who was part of the zealous local opposition to adult establishments, told East Cobb News in June that the Cobb County Superior Court "heard evidence and argument on the county's request for an order prohibiting Tokyo Valentino from operating without a county business license, and for violating the County's sexually oriented business licensing and location rules, while the County's case against the business proceeds."
"The County will continue to defend and enforce its ordinances enacted for the health, safety and welfare of Cobb County residents," Rowling insisted.
For XBIZ's ongoing coverage of the attack by local Georgia officials in East Cobb and Marietta against adult boutique Tokyo Valentino, click here.