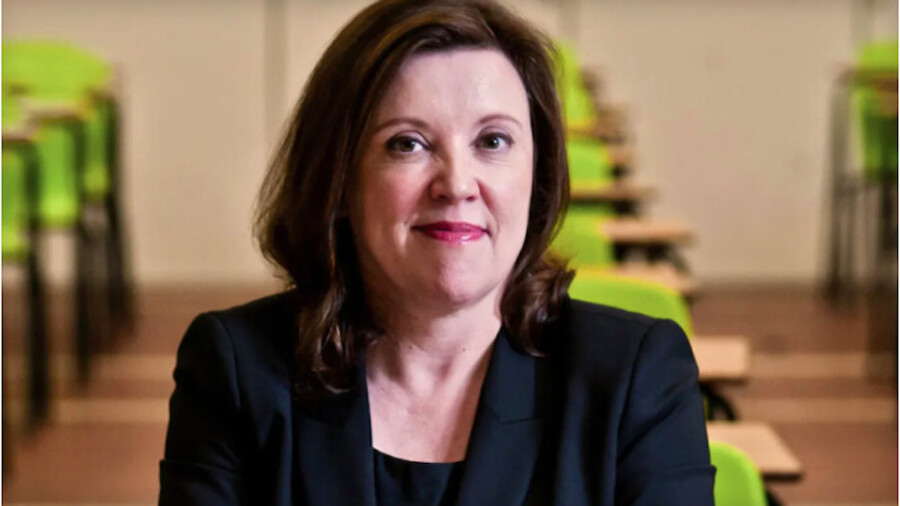 U.K. Government Ready to Move Forward With Controversial Age Verification Scheme
LONDON — The conservative U.K. government led by Boris Johnson signaled to establishment newspaper The Times that it is ready to revive the age verification scheme for adult content that had been shelved as impractical in October 2019.
Yesterday, The Times was told that the plan was now "being looked on with approval by Nadine Dorries, the culture secretary, and Nadhim Zahawi, the education secretary."
"Their support follows work by Dame Rachel de Souza, the Children's Commissioner, who has sent a report to ministers recommending that age verification become compulsory on all porn sites," The Times added.
De Souza, a Johnson appointee, claims she has met with "porn providers" and that she has "found them willing to introduce age verification measures as long as they were imposed industry-wide."
"I met with some of the biggest porn companies and challenged them on age verification," de Souza claimed. "As long as all adult sites have to have age verification put on them, they would be comfortable to go forward with that. They basically said, 'Make us do it.' I was pleased with that."
According to The Times, de Souza is also pushing for the "big tech firms such as Facebook, Snapchat and Instagram to do much more to prevent children from seeing porn and other damaging material on their sites by accident, although ministers are not expected to back full age verification for these platforms."
Anecdotal Evidence About Choking and 'Unwanted' Porn
"Kids are seeing things that warp what they think real sexual relationships are like," de Souza told The Times. "I've had girls say to me that during their first kiss with their boyfriend he's tried to strangle her because he's seen it on a porn video. Girls are filming themselves in their bedroom and sending it to boys who are sharing it. These girls are being pestered 10 or more times a night to send naked images of themselves. I've had boys traumatized because they are in big WhatsApp groups, seeing things they don't want to see."
The forthcoming U.K. "online harms bill," has been put on hold until 2022 because Prime Minister Johnson told the House of Commons liaison committee that he "wanted to see it strengthened."
The new bill is also said to include facial identification requirements and massive collection of biometric data and "age assurance" measures.
According to The Times' thoroughly positive coverage of this privacy-busting proposal, sites will be mandated to "use artificial intelligence to identify children by the way they they behave online or interact with a device."
Blaming Online Porn for Sexual Abuse Culture in English Schools
Back in June, de Souza blamed what she called an "epidemic of sexual harassment" in public and private schools on online porn.
Instead of addressing the centuries-old British culture of sexualized hazing in schools, or parental responsibilities, or the need for a program of non-shame-based sex education, de Souza claimed that "one area [she is] clear on is that online hardcore pornography warps boys' expectations of normal relationships and normalizes behaviors that girls are then expected to accept, and it's just too easy for children to access."
De Souza received a Catholic education at Jesus College, Oxford and served as a principal of the Ormiston Victory Academy, where the curriculum is based on "British values." She was appointed by the Tory government of Boris Johnson and immediately caused controversy by refusing to join her peers in Scotland and Wales in pledging a commitment to banning corporal punishment in schools.
Johnson, her political boss, is an alum of Eton, a private school with numerous documented incidents of sexual abuse of students dating back to the Middle Ages, long before the advent of "internet pornography." Most recently, around the time Johnson appointed de Souza as "Children's Commissioner," an Eton teacher was jailed for sexual offenses against his pupils.
De Souza called for enforced age verification to access adult content by claiming that "most children who have seen pornography say the first time it was accidental. In the real world, adults wouldn't leave something dangerous or inappropriate lying around for children to stumble upon. Why should the internet be different?"
Main Image: Boris Johnson appointee Dame Rachel de Souza