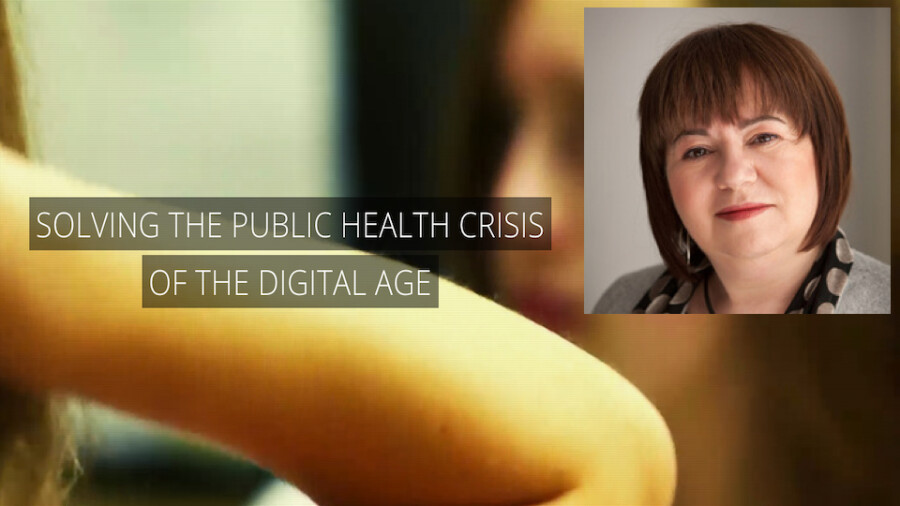 US Activist to Stage Anti-Porn Conference to Influence UK Sex Ed
STERLING, Mass. — A veteran U.S.-based anti-porn activist has announced she will organize a sex-ed conference next month "in response to the desperate demand from the (British) educational world requesting assistance teaching the subject (after it became mandatory in UK schools in September 2020)."
The conference to be staged by controversial anti-porn public speaker Gail Dines — born in the U.K., active in Israel as a religiously inspired censorship advocate in the 1980s and later a leading activist in the U.S. — aims to influence public policy and affect how British schools approach adult content and sexualities.
Dines and her group Culture Reframed operate in tandem with leading U.S. anti-porn crusading organizations like NCOSE (formerly known as Morality in Media) and Fight the New Drug. They all have pushed a nonexistent "public health crisis" around porn, which resulted in several red states' legislatures passing various declarations aimed to diverting public health funds towards "consulting and retraining" by anti-porn groups.
Dines continues to maintain that she is a "professor emerita" at Wheelock College in Massachusetts, a college that no longer exists. Boston University, which took over Wheelock in 2018, told XBIZ that there were no records of Dines being currently affiliated with them.
The Globalization of the U.S.-Led 'War on Porn'
Dines' U.S.-based "global conference" is named "Taking on Porn" and claims to promote "the globe's first-ever robust, scientific and research-driven sex and relationship education program."
Scientists have consistently debunked Dines and her allies' theories about pornography being "addictive" and "doing cocaine-like things to the brain."
Dines, who has lectured at colleges on sociology and women's studies in the past, claims she will be educating "public health and child protection professionals" in the U.K. with her conference, scheduled for October 2-3.
The press release ballyhooing Dines' latest transatlantic intervention as part of the globalization of the religiously inspired War on Porn, which is led and funded by American conservatives, describes Culture Reframed and Dines as "having identified the ubiquity of pornography as the public health crisis of the digital age."
Culture Reframed claims the event will "include experts from medicine, government agencies, NGOs, education, academia, science and youth culture from the US, UK, India, Sweden and Turkey."
News of Dines' conferences comes only one day after the Australian government's eSafety commissioner, Julie Inman Grant, praised religiously inspired U.S.-based anti-porn group NCOSE, whose stated mission is to "eradicate all pornography," a term that group defines as including Sports Illustrated and LGBTQ+ education material.
A Veteran 'War on Porn' Crusader
Among the claims made by Dines in her announcement: "Studies show that 90% of most viewed heterosexual porn scenes contain aggression and violence towards women and girls. Research links exposure to porn culture with increased levels of violence against women and children, and to impairment of healthy sexual, emotional, and cognitive development. As young people's lives have shifted to the virtual, so have their relationships, their knowledge of sex and their understanding of equality and intimacy."
Like most anti-porn crusaders, Dines conceives "pornography" exclusively in terms of cis women being exploited and cis men producing content. There is little to no attempt to account for any form of LGBTQ+ porn, or porn produced by women.
To watch a video of Dines expressing her notions about adult content, visit the Vimeo account of Truth About Porn, an initiative of Utah-based Fight the New Drug, which has threatened journalists with legal action for even suggesting that their claim of being "non-religious" might be arguable.