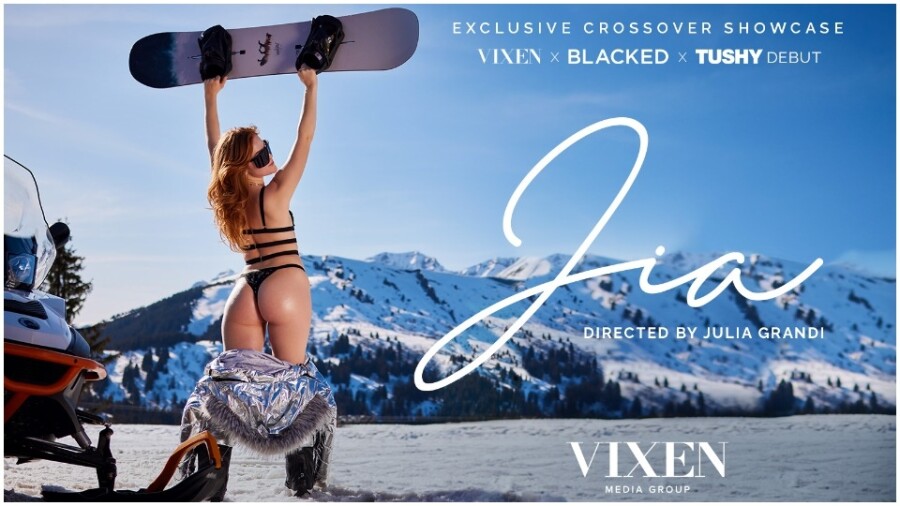 Vixen Media Group Unveils Jia Lissa Showcase 'Jia'
LOS ANGELES — Vixen Media Group (VMG) has announced the release of "Jia," toplined by the reigning XBIZ Europas "Female Performer of the Year" Jia Lissa, and produced and directed by XBIZ "Director of the Year" Julia Grandi.
The showcase will debut across the VMG network with episodes set to debut on Blacked and Vixen and concluding on Tushy.
"This film is the definition of exclusive, high-end adult content and we're thrilled to release this four-part series to our fans," Grandi enthused. "After hearing about Jia's unique and captivating experiences while traveling around the world, we knew we had a hit. Jia is authentic and provocative — she's really a cross between a model and the girl next door."
"The whole team did an incredible job of bringing this masterpiece to life," she added.
"Jia," the film, was inspired by the performer's "personal journey in finding herself through international travel and memorable experiences, achieving true sexual fulfillment and empowerment," noted a rep. "Filmed in some of the world's most beautiful locations in Greece, Paris, the Alps and more, Jia takes front and center as the lead and is accompanied by an all-star cast, including Little Dragon and Sonya Blaze."
Lissa described the experience as "a new step for me."
"The story is based on my experiences, so it was a very unique and emotional process. I'm so excited for my fans to get a deeper look into my adventures and especially for my debut scene on Tushy in the finale. I'm beyond grateful to be a part of this colossal piece of work by the Vixen team and of course, Julia Grandi. They managed to capture me — the real Jia, with all my passion and desire."
Viewers can watch the full feature by subscribing to VMG's six-site package; for more information, visit VixenGroup.com and follow Vixen and Jia Lissa on Twitter.
Lissa recently sat down for a candid conversation with XBIZ; read that story here.