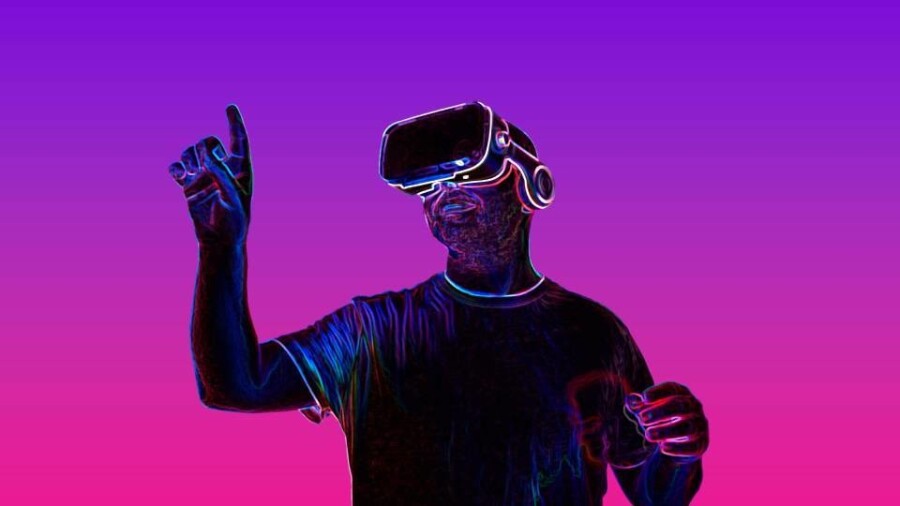 VR Bangers Announces Planned Metaverse Integration
LOS ANGELES — VR Bangers has announced an ongoing campaign to integrate its content into the metaverse, with a beta version of its presence in this new virtual space planned for mid-2022.
The company is currently in the process of "creating a new camera rig to achieve an even better quality that would make their metaverse even more realistic," explained a rep.
VR Bangers' goal, they continued, is to reach 12K ultra-high-definition virtual reality, although the current generation of VR headsets is not able to display this kind of quality.
According to CEO Daniel Abramovich, the company has made significant investments in order to get VR porn into the metaverse, including hiring over 20 additional developers to create a space where VR porn enthusiasts "could actually meet and discuss VR porn and/or even have sex in virtual reality with each other."
Abramovich explained that "some come into the meta to simply discuss the different quality or technology behind virtual reality porn and this is completely understandable. After all, sex in VR is completely different from regular porn, where people can only watch. Our users really love to give feedback — whether it is good or bad. 12K UHD is yet another step in VR Bangers' evolution — and we have done a lot of these steps in the past."
"We are going to request access to the Oculus metaverse since we believe that porn is actually one of the main reasons people really watch VR," he added.
Abramovich also hopes to integrate major talent into VR Banger's metaverse operation in an interactive capacity. "These professional porn stars have fans all around the world and since normally they have to pay a lot of attention to their privacy in real life, in the virtual reality world they will not have to worry about anything," he stated. "They will be able to interact with all their followers in a safe and realistic way."
For more information, visit VRBangers.com and follow them on Twitter.