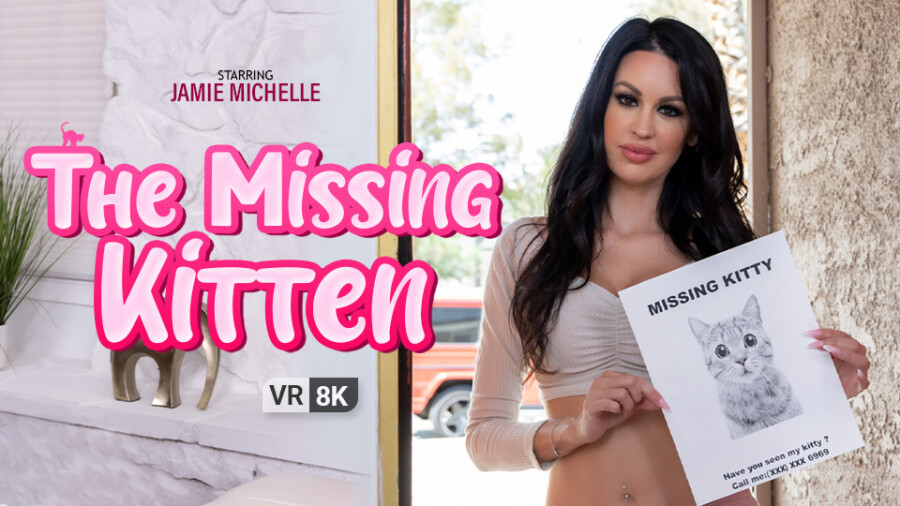 VR Bangers Releases Good Samaritan, Prison Fantasies
LOS ANGELES — VR Bangers has released "The Missing Kitten" starring Jamie Michelle while "Orange to Empty Your Sack" stars Nicole Auclair and Avery Black.
"The Missing Kitten" finds Michelle distraught over a missing cat; after helping her find the feline, Michelle rewards the viewer in the best way.
"This latest VR movie of ours is indeed a scenario that could happen to every single one of us," producer Ivan Harbakon said. "On the other hand, though, not every one of us is living next to Jamie. Wear your VR goggles to join her and see that it is always worth it to be a good guy."
"The Missing Kitten" can be found here.
In "Orange to Empty Your Sack," whose title is a spin on "Orange is the New Black," Auclair and Black are prison cellmates who are part of an escape plan and responsible for distracting the guards; they decide to do so by having sex in front of their cell's security camera.
"The prison theme has been going on around our minds for a while now," Harbakon said. "The cell we found for the production of this VR scene was so small that it would not fit a male performer, so we decided to go with the lesbian scenario and it worked out just great. Girls are so sexy, and they would be really good co-prisoners, and I am sure that our fans are going to enjoy their performance to the utmost."
The trailer and additional details for "Orange to Empty your Sack" can be found here.
Follow VR Bangers, Jamie Michelle, Nicole Auclair and Avery Black on Twitter.