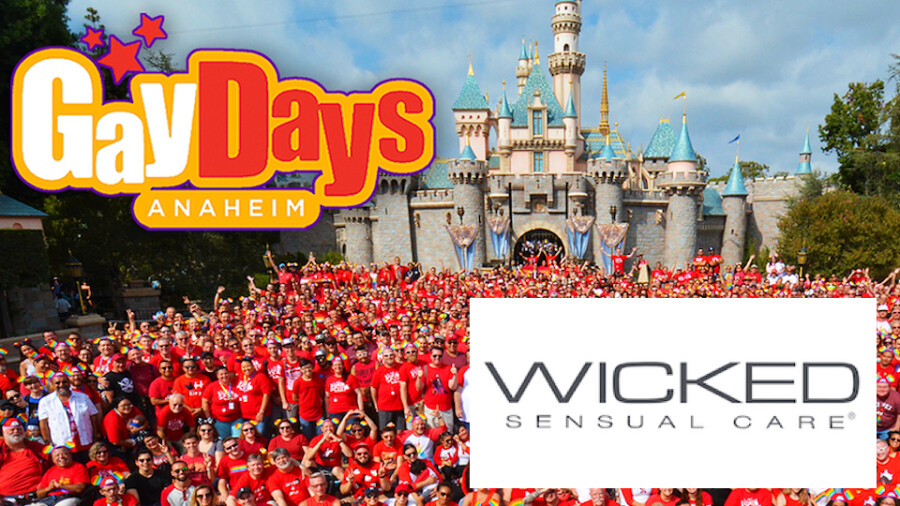 Wicked Sensual Care Sponsors 23rd Annual 'Gay Days Anaheim'
LOS ANGELES — Wicked Sensual Care (WSC) is touting success as a sponsor of the 23rd Annual Gay Days Anaheim.
After a hiatus in 2020 due to the COVID-19 pandemic, the event returned to Disneyland and Disney California Adventure for a weekend of meetups, parties, screenings, dances and live shows.
Celebrity guests included Broadway stars Audra McDonald and Chita Rivera, and "RuPaul's Drag Race" breakout Jackie Cox as emcee.
"Each year, Gay Days Anaheim is one of the most popular unofficial events at Disneyland," said a rep. "As in previous years, the event attracted thousands of LGBTQ+ attendees from around the country. We were proud to be at Gay Days Anaheim showing everyone 'simply Aqua' Special Edition and supporting this community," Marketing Director Cassie Pendleton said.
Account exec Nicole Talley oversaw the WSC booth in the Trillium Room of Disney's Grand Californian Hotel and Spa.
"I had a great time introducing WSC to the folks attending Gay Days Anaheim," Talley said. "It was great to see everyone and show them some of our products."
Follow WSC on Twitter.